Highlights of this quarters issue:
• Message from CEO, Rob Halfyard
• Spotlight: Employees of the Month (March to July 2022)
• Clients of the Month (April to August 2022)
• ERC update of Essential but Forgotten Campaign
• Truth and Reconciliation Day (September 30, 2022)
Eric and I recently reflected back to April 1991 when we opened Resourceful Futures (non- profit) doors to support adults with developmental disabilities.  We were hopeful that our Vision, Mission, Core Values, and Motto "Nothing about Us, Without Us", would take us well into the future surrounded by a "like-minded", diverse, and inclusive workforce that provides exceptional services and supports to persons with disabilities. 
On August 26th, 2022, RFCSL celebrated our annual employee recognition/celebration, where RFCSL recognized and celebrated everyone's years of service and contributions. During this amazing celebration event (thanks to everyone involved who participated in the planning and preparations) Eric and I found ourselves surrounded by a fantastic "like-minded workforce", originating from over 20 countries, who are driven by our Vision, Mission, and Values.
Without the tremendous support of our frontline workforce (past and present), leadership/management team, volunteers, board members, community partners, external stakeholders, public and private guardians, and most importantly, our service recipients, our achievements would not have been possible. 
We want to thank every one of you personally with our genuine gratitude for your time, dedication, commitment, creativity, collaboration, engagement, and for the ongoing building of an organization that is inclusive, diversified, resourceful, and committed to the truism that "Everyone is Welcome" and "Everyone Belongs". 
OUR DREAMS HAVE COME TRUE!!! THANKS TO YOU!!!!!!!!
Rob Halfyard and Eric Jensen (Founders of RFCSL)
Employee of the Month March 2022 Ousmane Diallo
Ousmane, or "Ozzy" as he is affectionately known, is a Senior Community Disabilities Practitioner here at Resourceful Futures, and an invaluable member of the team!  His warm smile and gentle manner always have an effect on those around him.  It's hard not to feel calm and peaceful when speaking with Ozzy.  His dedication to his clients and peers, as well as his exceptional work ethic, are second to none.  It is not surprising that his peers have recognized him as the Employee of the Month for March 2022!
Employee of the Month April 2022 Dinah Bangsoyao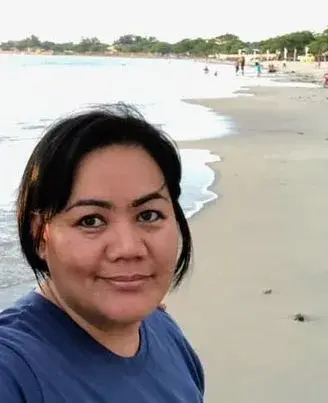 Dinah joined the Resourceful Futures family in October 2016 and is now a Community Disabilities Practitioner.  It is with pride that we announce her as the Employee of the Month for April 2022!  You deserve it, Dinah!
Dinah brings her calm and competent demeanor to her work here at Resourceful Futures.  In nominating her for Employee of the Month, her peers repeatedly talked about what a strong woman she is.  Dinah has a steady confidence that allows her to support her clients in an even and consistent way, despite the many challenges involved.  She is hardworking and patient, and supportive of her peers.  The world needs more Dinah's!
Employee of the Month May 2022 Jun Nastor
Jun started with Resourceful Futures in April of 2011 and after a few years away, has returned! We're glad to have him back! Jun is a Community Disability Services Practitioner and, more recently, a committed member of the Employee Relations Committee. Jun's gentle and approachable manner makes him an invaluable member of the team!
Jun's peers repeatedly mentioned his kindness and passion, over and over, in their nominations. Jun is extremely client-focused and uses humour with his clients to make their days successful. He is also very reliable and team-oriented, especially on swimming days. You can always count on Jun!
Employee of the Month June 2022 Asmita Patel
Asmita started at Resourceful Futures in September of 2019 and is a Community Disability Services Practitioner.  Her peers have recognized her as the Employee of the Month for June 2022.  Congratulations Asmita!
 People have wonderful things to say about Asmita.  Most frequently mentioned is her ability to make her client feel comfortable and at ease.  This is largely due to her calm demeanor and determination.  Asmita's exceptional skill in bonding with her client has been a key to their success!
Asmita is dedicated, professional, and a hard worker, always having a big smile on her face!  Thanks for the hard work you do, Asmita, and CONGRATULATIONS!!
Employee of the Month July 2022 McKenzee MacNeil
You know McKenzee?  That cheerful, helpful, beloved member of the RFCSL team?  Well, she is July's Employee of the Month! McKenzee is a Community Disabilities Practitioner who started at Resourceful Futures in 2017.  Her peers have recognized her talents and contributions to the organization.  McKenzee is a great host to the off-site zoom classes, and when on-site, she is able to enjoy doing activities alongside her clients, which encourages them to fully participate in their activities in turn!
McKenzee's work on the scrapbooking project has had such an amazing and positive impact on our agency. Having worked in the field for so long, I've often felt that while we get to know our clients very well, we don't always get to learn their stories. The scrapbooking project is an excellent way to do that!  McKenzee has helped bring those stories to life.
Thank you so much for all that you do, McKenzee!  Congratulations!
Client of the month for April- MARSHA
Marsha is a kind, sweet, and very hardworking client who values the importance of health and safety. She is also a very good friend and very responsible. 
Client of the month for May – MARIA B.
Maria is constantly helping with cleaning; she offers help to staff and peers alike. Also, she always listens to workers' directions, is very sociable and cooperative, and supports teamwork activities.
Client of the month for June – Kim
Kim is reliable in doing her cleaning duties and is friendly to everyone.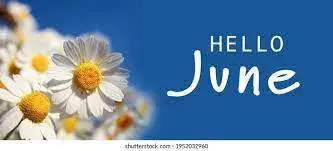 Client of the month for July- Barb
Barb always helps to take care of her peers. She is also very friendly and cheerful toward her peers and staff. She brightens and cheers our day.
Client of the month for August – Peter 
Peter is diligent with his cleaning duties. He is always helping staff in arranging chairs every morning. He is respectful and cheerful to his peers and staff.
HUMI is a wonderful platform to keep up to date on your training and required documentation for your personal file.  Please remember to check in several times a month for any reminders you may have.  
Sick Time Benefits – This is just a reminder that if you call in sick and wish to use your sick time benefit, you must go on HUMI and request it for that day.  Otherwise, it will be a day off without pay. 
"Essential But Forgotten Campaign"
The Alberta Disability Workers Association (ADWA) is a provincial advocacy organization for all people employed in Community Disability Services who provide essential services to Albertans with disabilities. 
In support of Community Disability Service Workers, ADWA has launched a provincial campaign to advocate for a 25% increase in current wages: the "Essential but Forgotten Campaign".   
Jordan L., the chair of RF's Employee Relations Committee, invited ADWA to come to RFCSL to provide an overview of the "Essential but Forgotten" campaign to the frontline employees. Following ADWA's visit, Jordan was instrumental in supporting each frontline employee to send a letter to the Government, MLAs, and Premier in support of the campaign. 
Additionally, Jordan dyed his beard orange to match the campaign colour. You can check out his orange beard on the ADWA website. In recognition of Jordan's dedicated high-level commitment to his fellow coworkers here at RFCSL and the sector, he was chosen (for a second time) as the RFCSL's $500.00 Annual Mike Preston award.  Congratulations Jordan. Thank you, Jordan, for all that you do and your commitment to the ongoing progress of RFCSL.  
Lisa Mckee
Director HR & Administration
Resourceful Futures
MESSAGE FROM CLIENT SERVICES MANAGER
I love Fall most of all for its abundance of colour and the new beginning from a changing of a season. However, I do not appreciate the time change that is upon us soon at all.  
With the change in seasons and time comes a shift in our clothing, outerwear, weather, and amount of daylight, and now the day program is introducing some fall/winter-type activities and schedules. All these can be difficult for our folks; adjustments don't always come easy. 
Please be mindful of struggles, misunderstandings, or any mood changes this may cause. If you require support, please reach out to someone on your team. We are in this together.  
As a trainer, I am also coming to the end of offering CPI and Positive Approaches workshops for 2022. Sub-contractors, please check with your respite staff to ensure they have current valid certificates so your holiday plans will not be disrupted.  
I wish everyone a Happy Thanksgiving and the spookiest of Halloweens. 
Linda Williams
Client Services Manager
Welcome to fall,
Thank You for your ongoing support and dedication to our folks. It is great being back in full swing, accessing our community and participating in new activities. New fall and winter activities may require increased funds to participate. Coordinators will contact caregivers and families to see if it is feasible.
Be mindful of the weather and conditions. Ensure our folks are dressed appropriately.
We have an opportunity to collaborate with Westmount Pharmacy to get the flu and/or Covid-19 booster vaccinations. The date is October 21st. Please get in contact with the coordinators if you would like a vaccination.
Happy Thanksgiving and Happy Halloween to all,
Shelly, Kendra, Tracy
Program Coordinator
Effective July 1, 2022, RFCSL has removed all pandemic restrictions and brought all Community Access activities back to our calendar. Our individuals and staff can voluntarily decide if they want to wear masks or not based on their individual preferences. Masks and COVID-19 rapid test kits are available onsite for anyone who wishes to take extra precautions to protect themselves and others.
After two years of postponing, the Community Access Program was finally able to host our most welcomed and beloved Annual Summer End party in Prairie Winds Park on August 19, 2022. Our individuals and staff were excited about enjoying the fresh air, gorgeous summer weather, free hot dog lunch, and the most awaited WATER FIGHT!!! It was the best time to learn and test how strong your friendship is among your friends and coworkers. 😊 We want to use this opportunity to say THANK YOU to the volunteers and participants for preparing this event and cleaning after the party. Special Thanks to Mckenzee M. for making cute homemade desserts for all of us. Many special thanks to Josef D. for filming and compiling the video clips to share in our Caring Connection, which provided lots of laughter after the party.
The National Day for Truth and Reconciliation on September 30 was another memorable day for our RFCSL family. By wearing an orange shirt/item, staff and our individuals honoured and demonstrated our respect to children who never returned home, survivors of residential schools, and their families and community. After the short presentation, participants had the opportunity to learn about the concept of "Every Child Matters". And the symbol of the orange shirt is represented. During this day, staff and individuals were encouraged to contribute their reflections regarding the importance of culture, freedom, and public awareness.
Team Leaders hosted an Activity Fair on October 5th for our individuals to choose fun activities for their Fall/Winter activity schedule. Team Leaders and our volunteer lead staff are working to introduce various activities for our Community Access Program. We are introducing the following activities: page-to-screen reading group, arts and craft class, Bible study, scrapbooking, senior fitness group, karaoke group, sign language class, etc. Cold season is fast approaching, and the Community Access program is transitioning its outdoor to indoor sports day activities. Indoor sports days are now held at the VSLC on Mondays from 10:30-11:30 am, followed by Zumba class from 12:10-1:10 pm. Stay tuned for more info.
Community Access Team Leaders
Marylenn Cortes and Jessamine Chuang
Essential but Forgotten Campaign
Thanks to everyone who has participated in the Essential But Forgotten letter-writing campaign! Some of us have received responses to these letters, so please continue to share them with ERC. Some have asked what our next steps should be to continue to support the campaign. I have consulted with Sue Manery from the Alberta Disability Workers Association (ADWA), and there are two things we can do next. The first is to arrange a face-to-face meeting with your MLA, to talk to them in person about why you support this cause. The second is to share info with politicians going door-to-door during the election season. I have included the link to a brochure that ADWA has put together for this. Let's keep the momentum going!
Thanks, 
Jordan Lorentzon
ERC Chair
ALBERTA
DISABILITY
WORKERS
ASSOCIATION
A Crisis in Community Disability Services
Who we are The Alberta Disability Workers Association (ADWA) is a provincial advocacy organization for all people employed in Community Disability Services (CDS) who provide essential services to Albertans with disabilities. The Association was formed in 2010 to bring awareness to an undervalued and unrecognized professional workforce. We provide a voice and raise awareness of ongoing and unaddressed challenges this workforce continues to face years later. We are a professional association, not a union. Our members are CDS workers who sign up to be members of ADWA. ADWA does not engage in employee-employer situations, nor does it negotiate with employers regarding wages and working conditions.
What we do Community Disability Service Workers are multi-skilled and fulfill demanding and often varied roles including that of facilitator, advocate, employment counselor, researcher, social worker, administrator, community developer, personal care provider, emotional and behavioural supporter, and more, in order to carry out their work competently.
Where do wages for community disability supports come from? Community disability services are provided by local independent community organizations who have funding contracts with Alberta Community & Social Services, Persons with Developmental Disabilities (PDD) and Family Supports for Children with Disabilities (FSCD), or with families who have direct funding contracts with the government for Family Managed Services (FMS). The services provided are not direct Alberta Government services, the staff are not government employees, nor are they part of a provincial government collective bargaining unit. To raise wages for CDS employees, community organizations require funding increases from PDD, FSCD and FMS. Community organizations have not received a funding increase to raise wages or to address increasing operational costs since 2014. Many of these employees are earning less than a living wage in today's job market. It is important to point out that they were already paid significantly less than government or other sector workers doing the same jobs in 2014. Without wage increases, and with an increase in the cost of living of 15%+ over the past eight years, these workers are feeling stressed and undervalued. Many are choosing to leave their jobs; some for other employment where they will be properly compensated for their skills and valuable contributions, and others are so burned out they are not working at all. In support of Community Disability Service Workers, ADWA's campaign advocates for a 25% increase to current wages. There is an immediate need to increase the wages to attract and retain workers for community disability services. Fair and competitive wages, allows these essential workers to commit long-term and provide continuity in service to Albertans with a disability. ADWA would like the Government of Alberta to commit to sustainable and predictable funding that allows for cost-of-living increases to workers' wages. This would address the current crisis and set the stage for a more stable workforce for the future.
How can you get involved? ADWA needs everyone employed in community disability services and their allies to get involved and have their voices heard in support of this campaign. Go to www.adwa.ca and click on "Essential but Forgotten". You will find regularly updated information about this campaign: information about the issues; how to write your government MLA; and how to meet with your MLA. For more information, to share actions you are taking, or to connect with us, you can email campaign@adwa.ca.
We hope that you will join us in this important campaign.
Truth and Reconciliation Day
Orange Shirt Day is an Indigenous-led grassroots commemorative day intended to raise awareness of the individual, family, and community inter-generational impacts of residential schools and to promote the concept of "Every Child Matters". The orange shirt symbolizes the stripping away of culture, freedom, and self-esteem experienced by Indigenous children over generations. 
Social Cultural Diversity Committee organized an Orange T-shirt Project where clients and workers dyed white t-shirts orange and then decorated their T-shirts to their liking. On September 30, 2022, clients and staff wore their orange t-shirts. We did a group picture to support the National Day of Truth and Reconciliation. After that, we watched a documentary to learn more about Reconciliation, followed by lunch prepared by the admin team. We thank everyone for participating and sharing their knowledge about the event.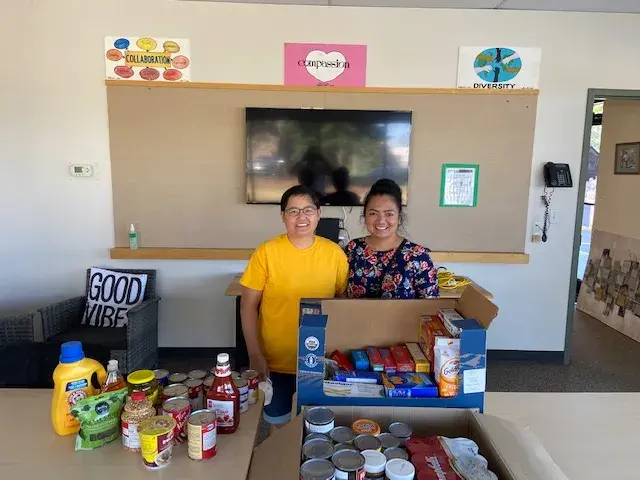 FOR SUPPORTING OUR
LOVE IN ACTION PANTRY
Thanking Jane and Jennifer (subcontractors) for their pantry donations. Amazing.