Highlights of this quarters issue:
• Employees of the Month (August-October 2022)
• Clients of the Month (October-December 2022)
• Holiday of Closures 2023
January 2023 Happy New Year
Each one of you, have been the reasons RFCSL has been driven to the level we have gotten to. My wish for 2023, in your personal life and career, is that you are lifted to unimaginable places you thought were not for you!!!!!!!!" 
I hope you all had a wonderful holiday season and a nice inspiring welcome into 2023.
As we walk into the new year, the most pressing question on all our minds is how much of a pay increase will frontline workers receive. As we heard from Jeremy Nixon, minister for seniors, community, and social services, the Government of Alberta approved a wage increase for the PDD sector.  To date, the "sector" as a whole is waiting to hear about the particulars, such as: who is considered "frontline," how much will each agency be given for the wage increase, and who are permitted subcontractors included in the wage increase – there are still many unanswered questions at this time. As soon as we receive direction from our funder, we will make sure you will be the first to hear about the details.
Due to the number of viruses still lingering around, this year RFCSL scaled back our annual homemade Christmas luncheon, and celebrations for just the Community Access program, including an appearance from Santa. Once again, the meal was delicious, and Santa handed out amazing, personalized gifts to each client. Thank you to all the admin staff for preparing and serving the home cooked meal and frontline staff for making the day's celebrations an amazing success.
Wishing everyone a very Happy 2023 New Year!!!!!!!!!!
Cheers, Rob Halfyard, CEO
Employee of the Month May 2022 Jun Nastor
Welcome to 2023. I feel like 2022 came and went as fast as the wind. Starting a new year is always exciting while we plan to improve ourselves, make changes to our lifestyle and address all the tasks we put off.
I have scheduled a few dates for training, and you will be contacted personally if you are required to attend. It is the responsibility of the Permitted Subcontract to ensure your respite staff have current valid training. Please look ahead and let the office know if you would like your respite to be scheduled for CPI, Medication, Positive Behaviors Supports, First Aid, CPR, and etc. For dates already scheduled please log onto our website to view.
Our team has been working diligently to create a new reporting system for all clients, thank you Kendra for taking the lead on this. In the next several months we hope to roll this out and give orientations to all staff, subcontractors, and guardian on how to report and obtain information.
Enjoy this new year.
It is going to be GREAT!!!!
Hoping your holidays were filled with joy and happiness. 
Thank you all for another great year! We would like to thank you all for the commitment and support that you have provided. 
We are excited to present a new program called Share Vision that will be up and running very soon. Training will be provided to everyone. 
We will be coming to visit you all by April 30 as all home inspections coincide with your contracts. 
If there is anything you or your individuals require, please do not hesitate to reach out to anyone of us. 
Thank you all!! 
Shelly, Tracy, Kendra, and Rakesh
Elad Nkengbeza (August 2022)
Elad started in 2015, and is such a positive force in the lives of our clients and everyone here at Resourceful Futures. His infectious smile comes easily to his face, and his sense of humor has helped him build amazing rapport with his clients. During this time of Pandemic Elad made sure to create meaningful connections and activities for his in-home client. He and his client hosted a weekly zoom activity, "How It's Made." (Excerpt from Employee of the Month for August 2022 by Jordan L.)
Gardar Gudmundsson (September 2022)
GG started at RFCSL in July 2011. GG is very client-centered, and ready to take on the challenge of working with high behavior clients. He makes the days easier with fantastic words like, "that's fine!" GG is very friendly and always willing to lend a hand to his co-workers. His dedication and hard work have huge benefits to our clients, and he puts his heart and soul into his work. (Excerpt from Employee of the Month for September 2022 by Jordan L.)
Luisa Mapeso (October 2022)
Luisa started at RFCSL in September 2014 and is now a Community Support Practitioner. Her peers had many words of glowing praise for her. They feel motivated by her positivity and her ability to stay happy. Luisa underwent surgery for brain tumor in 2015. This could not have been an easy thing to recover from, yet Luisa has met this challenge with enthusiasm and determination, always having to push her boundaries. Her ability to be a supportive worker, while also dealing with her own challenges, has been a source of inspiration for everyone around her. (Excerpt from Employee of the Month for October 2022 by Jordan L.)
CONGRATULATIONS AND THANK YOU FOR ALL THAT YOU DO!!!
October 2022 – Ahmed A.
November 2022 – AJ C.
December 2022 – Jennifer G.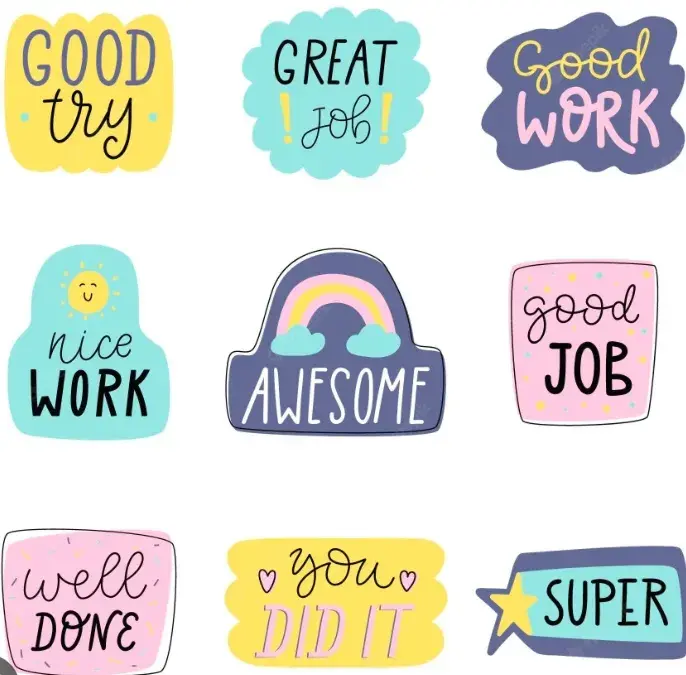 Resourceful Futures Community Access Program (including outreach) will NOT be operating on the following days:
The Community Access Program is currently closed to services, however, if you call in advance, you can come in for a visit.
Highlight of our Community Access Program 2022
Happy New Year from RFCSL Community Access Program! For some, 2023 is their future. We have come across a statement that says "If you don't design your own life plan, chances are you'll fall into someone else's plan. And guess what they have planned for you? Not much." This has been a driving force for our team towards change for a better and quality service for our individual's future.
In October, Community Access Program held a sign up day to encourage our individuals to join the different activities offered by Resourceful Futures. During this activity, ideas and creativity has sparked our creative minds. The aim of this activity is for the individuals to carefully understand the activities they are signing up, respect their autonomy and encourage client participation. Our individuals had a meaningful day signing up to complete their weekly activity planning schedule.
Here are some photos of the sign up day.
This New Year 2023 Community Access Program will continue to enhance client's program, increase community partnership and participation for a happier and meaningful future. We acknowledge all our dedicated support network for their optimism and enthusiasm towards positive outcomes.
Marylenn Cortes Team Leader, Community Access Program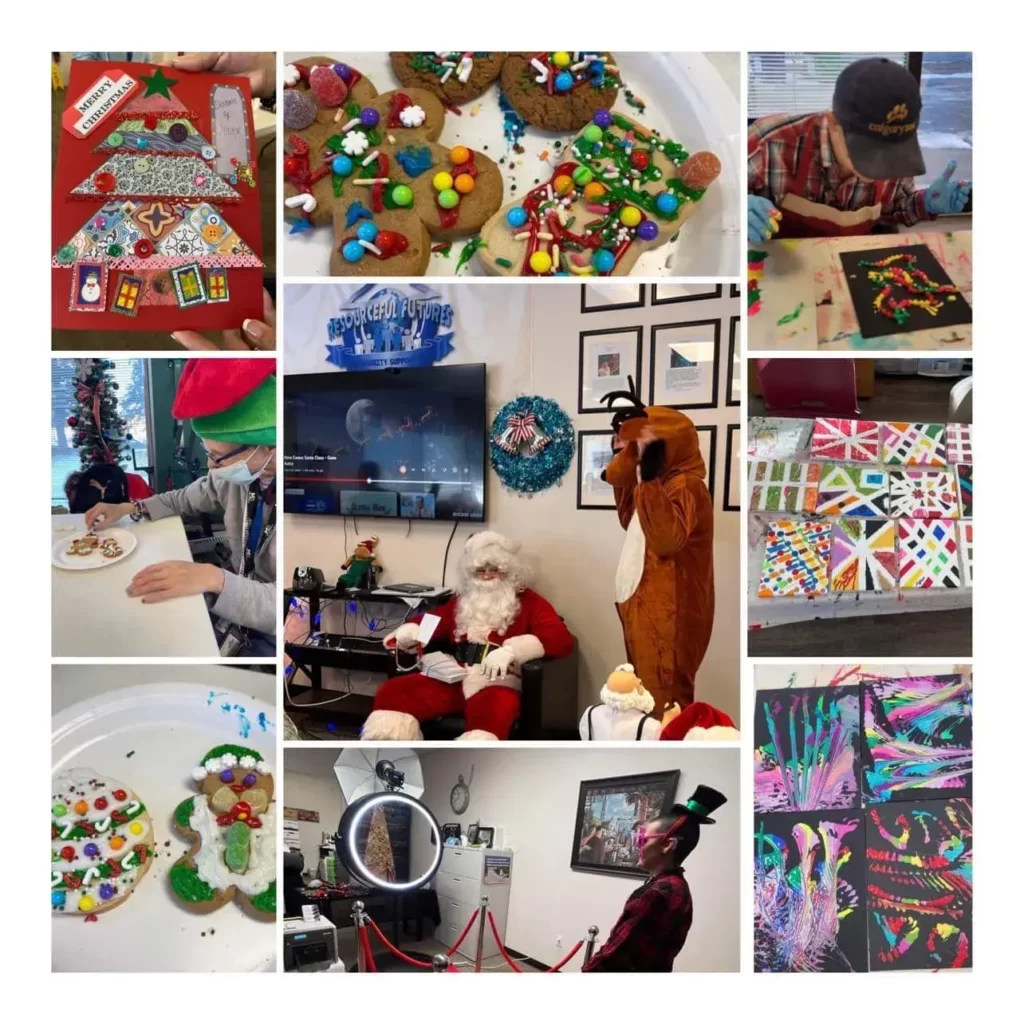 Check out this Good Food Box program…